Buy High-End Mobile Accessories from the Comfort of your Home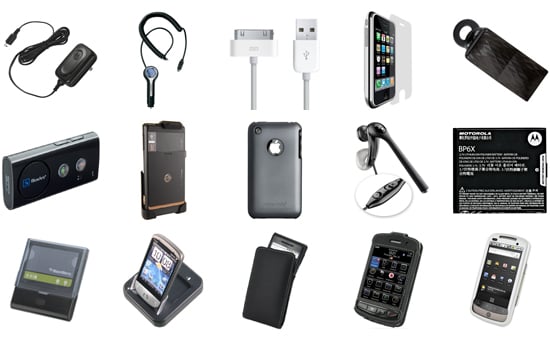 Mobile phones are no longer merely just a communication tool; they have evolved into a personal palm based computer system that can help you browse the world wide web, listen to music, set alarms, crunch numbers, capture photographs, send and receive texts and emails, record videos, download apps and access the GPS systems, online banking and other personal information. With the increasing popularity of the internet and social media, there has been a increasing demand for smart phones and tablets in different parts of the world. This has fuelled the growth of mobile accessories in market.
Mobile phone accessories allow the user to optimise their smartphones performance, aesthetics, functionality and overall improve their user experience. Based on the model of your smartphone and its capabilities, greater functionality comes with purchasing Mobile Phone Accessories Online or in store from a reputed supplier.
Whether you require protective cases and covers, chargers, headphones/earphones, power banks, Bluetooth devices, mobile phone holders or other accessories to further protect and personalise your smartphone, look no further then a reputed and reliable mobile store like Fone Express who cater to enhancing your mobile phone experience.
Fone Express, located at Pagewood in New South Wales has emerged as the premium supplier of mobile phone and tablet accessories as well as various repair services. This one stop mobile shop with over 13 years of experience provides its customers with access to high-end Mobile Phone Accessories Online or in store available for various smartphones and tablets. The well-qualified team at Fone Express will also resolve all your mobile phone repair issues in store.
Investing in phone accessories will not only enhance the look of your handset but will protect it from water, dust or damage and will enable you get a long lasting service from the device. Whether you want to buy a screen protector for your iPhone, a particular mobile case, iPad case, car holder, charger and Bluetooth device, you can purchase any desired accessory from the comfort of your own home from the Fone Express online store.
Visit the Fone Express stores or the online store and browse from an array of desired mobile phone accessories that suit your requirements. Get in touch with us by clicking on the link now at https://www.foneexpress.com.au/contact.