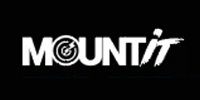 Mount It
Mount-It! is a family business that was established in 2006 in San Diego, CA. We strive to offer the highest quality products at value prices, and offer a large variety of products, primarily in the wireless charging space.
All of our products pass through stringent testing and product development phases, before they are offered for sale. Many of our products are produced in ISO9001 and ISO14001 facilities and maintain the highest standards for production and work environment. Customer feedback on products are fed directly to manufacturers for future product improvements.
Fone Express stocks Mount-It's high quality wireless charging car mount, to keep your phone topped up when you're out and about!
Showing the single result
Mount It

Robotic Wireless Charging Car Mount

Quick View