Optimise your iPhone Experience with Premium Quality Accessories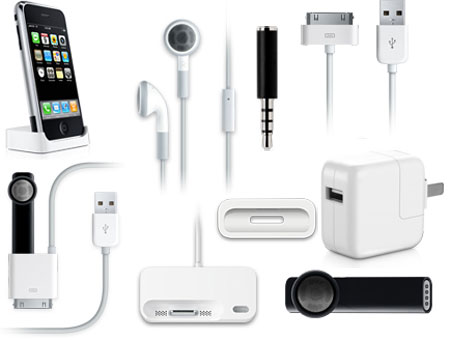 Purchasing the latest iPhone is a matter of satisfaction and excitement for many smartphone lovers but simply landing your hands on the latest revolutionary device is not enough.
An iPhone is a refined and elegant piece of enhanced technology which operates as a computer, music and photography hub, message centre and most importantly to make phone calls. These functions open up a world of endless variations of aesthetically pleasing accessories to maximise your iPhones capabilities and all in all optimising your user experience.
Being categorised as a premium device, it is important to consider the protection of your iPhone's components when purchasing iphone Accessories Online Sydney from leading suppliers to help you get more out of your personal device and avoid the excessive cost involved in repairing an iPhone.
When customising or dressing up your iPhone with the desired accessories it is essential to focus mainly on practicality, reliability and functionality the accessories provide to better protect your costly investment. Once those primary factors are covered then you can focus on giving your iPhone its own unique character with an impressive range of covers and other products available on the market today.
Although the iPhone screen is made from very tough Gorilla Glass and is very resistant to scratches and dirt, it doesn't mean its indestructible to inevitable scratches, cracks or shattering of the screen if dropped from a substantial height.
Protect and personalise your iPhone by purchasing premium iphone Accessories Online Sydney and browse through a vast choice of prime quality accessories including the durable eclectic range of cases, screen protectors, chargers, speakers, headphones, camera accessories, stands, blue tooth devices that are not only durable and highly functional but are also aesthetically pleasing.
When it comes to customising, protecting and repairing your iPhone, we provide world-class services as well as supply a premium range of smartphone accessories in New South Wales. With more than 13 years of experience and a well-stocked inventory of accessories, we cater to the wide-scale repairs and accessory needs of individuals and business groups. If you are looking for a leading iphone Accessories Online Sydney supplier, you can rely on the highly trained technicians and experts at Fone Express.
If you have any query or want us to repair your phone or tablet, contact us on (02) 8347 2477 or visit us online at www.foneexpress.com.au.